Secat has the capabilities to perform metallurgical analysis and provide macrostructural and microstructural evaluation of metals and materials. Knowledgeable and experienced materials engineers at Secat can provide you with detailed reports including the analysis and observations for a wide variety of services. Metallurgical analysis at Secat can always be customized to your needs and requirements.
Metallurgical analysis includes metallography using advanced polishing techniques and etching techniques particular to the materials under examination. Further analyses are performed using the available state-of-the-art equipment which include Stereoscope, Optical Microscopes, SEM (Scanning Electron Microscope) with EDS (Energy Dispersive X-ray Spectroscopy)/EBSD (Electron Backscatter Diffraction) capabilities and TEM (Transmission Electron Microscope).
Metallurgical analysis can be performed for a wide range of materials which include but are not limited to billets, ingots, castings, extrusions, welds, forged parts, plates, sheets and foils. Metallurgical analysis reveals the compositional make-up of materials, its microstructure, grain structure and particle structure. Metallurgical analysis can be used to identify the process of manufacture, reveal quality of material to match the specifications, detect surface and internal defects like inclusions and porosity, evaluate of material after a specific procedure is performed (e.g. Heat treatment) and also to evaluate the material for usage in its intended application.
Secat also has the capabilities for surface roughness measurement, electrical conductivity testing, Rockwell hardness testing, and micro-hardness (Vickers and Knoop indenters) testing.
Various Metallurgical Evaluations that can be performed at Secat:
Macrostructure with etching
Optical microstructure with grains
SEM micrographs with particles
SEM micrographs with phase and particle identifications using EDS and EBSD
Weld microstructures
Inverse segregation zone measurements
Microstructures with defect identifications and size measurements
Grain size measurements
Particle size and fraction measurements
PoDFA analysis
Comparison analysis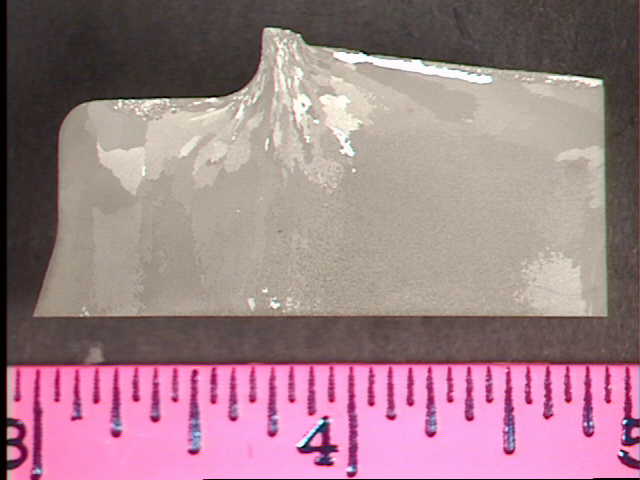 Macrostructure after coarse polishing and etching of forged product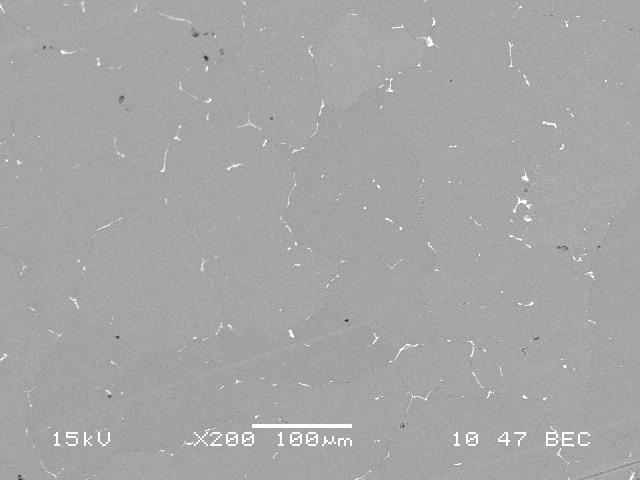 Particle structure in a billet

Grain Size evaluation using Omnimet software

Particle size evaluation using Omnimet software